If you've been around my funny stories for long, you've heard about the Five Amigos, and know that the yellow school bus, a letter opener, urinal and a credit card have already had their day in the fun.  With today's laugher, the computer mouse finally gets her time on stage.
This computer mouse walks into a bar and is immediately assaulted by the sound of a man swearing at the top of his lungs.  Being used to taking control of everything in front of her, she walks over to the bartender, who is calling authorities, grabs his keys and immediately starts moving the curser toward a storage room, where she locks him up until the police arrive.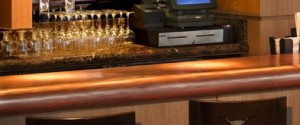 Now that you've had a chuckle (or two), find out how to vote!  Hint, hint…glasses slapping on the bar.